43UJ6300
LG Electronics 43UJ6300 43-inch 4K Ultra HD Smart LED TV (2017 Model)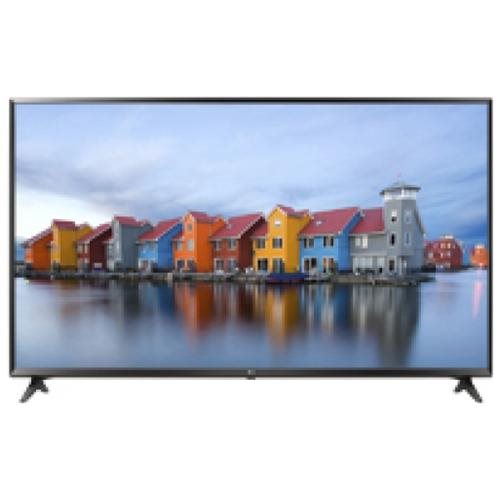 Product Description
The LG 43UJ6300 is a 43" 2160p 4K UHD smart LED HDTV.
Current 43UJ6300 Prices
Prices for HDTVs are constantly changing. Although we update our consolidated price lists continually throughout the day, we can not guarantee the duration, accuracy, or availability of these prices. Please click on a retailer or price in the table below to verify their most current 43UJ6300 sale price, or to place an order with them.
The best published price for a new 43UJ6300 was $322.95 most recently on November 13, 2017. You can view the range of historical prices by viewing our 43UJ6300 price history chart.
Special Value Bundle Deal
The following special value bundle deal includes the LG 43UJ6300 HDTV plus additional components, accessories, or bonuses. Click on the retailer name or bundle price for details.
| Retailer | Price | Condition | Items Included In Bundle |
| --- | --- | --- | --- |
| | $ | New | LG 43-inch UHD 4K HDR Smart LED TV (2017 Model) w/ Accessories Bundle |
Other Screen Sizes
The 43UJ6300 is also available in these other screen sizes and models:
Features
Smart HDTV:

Includes cutting-edge TV apps, web browsing, and other online services.

Wi-Fi:

Connect to the internet through your wireless router.
Specifications
Aspect Ratio:

16:9

Frame Color:

na

Screen Definition:

2160p ultra high definition (4K UHD)

Screen Resolution:

3840 x 2160 pixels

Video Technology:

LED
Connections
Component Video Inputs:

1

Composite Video Inputs:

1

HDMI Inputs:

3

PC Inputs:

1

USB 2.0 ports:

2
Dimensions
TV dimensions without stand:

38.5"

(W) ×

38.5"

(H) ×

7.4"

(D)

TV weight without stand:

18.5 pounds